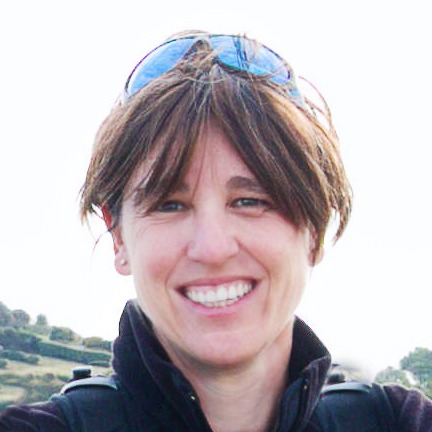 Hi, I'm Elena, please to meet you
I am an Environmental Hiking Guide and didactic and environmental education operator, graduated in Geological Sciences in 2004.
I started the activity of environmental guide as AIGAE member, playing active roles with some of the most important reality about enviromental tourism in Rome and Lazio.
This allowed me to form myself through direct experience in the field and to deepen my knowledge of places that are outside the classic itineraries but which retain a wealth of naturalistic, historical, archaeological and cultural depth, of the highest depth.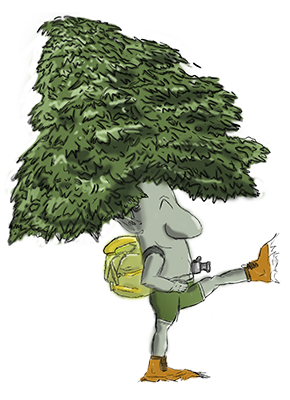 What is Faggio in Viaggio ?
Faggio in Viaggio represents a challenge: to bring this wealth to those who want to get out of the city tourism schemes of Rome, through a careful selection of proposals that aim to amaze the visitor and a visitor.
Each excursion is designed to offer a visit to a place considered unique in the world for its peculiarity, reaching every destination with non-demanding excursions, so as not to tarnish the taste of the experience with fatigue, without forgetting the most typical aspects of the territory which, being in Italy and Lazio, they necessarily involve particular gastronomic experiences.
Faggio in Viaggio is history, nature, adventure, travel through time, through a land inhabited since the dawn of time but which nevertheless retains its charm and its wild nature intact.
Come funziona Faggio in Viaggio ?
Fin da subito ho deciso di non puntare sui grandi gruppi. Non mi piace il caos e preferisco dedicarmi appieno a chi sceglie di vivere una giornata insieme a me.

L'esperienza di un'uscita con Faggio in Viaggio è unica per ciascun cliente perchè ognuno ha un modo di essere differente dagli altri. Per questo motivo i luoghi ed i temi che ti propongo su questo sito sono solo dei suggerimenti poichè l'uscita vera e propria verrà "cucinata" su misura.
Quali sono gli ingredienti ?
Considero un'uscita come un piatto ben cucinato. C'è a chi piace più formaggio e a chi piace più sale di altri.
Per questo motivo ho deciso che ciascuna uscita dovesse avere una preparazione dedicata, come fosse lei una ricetta ed io il tuo chef.
Tutto sarà personalizzato, dagli orari all'itinerario, dalla difficoltà agli interessi.
Ciascuna proposta si presta infatti ad essere interpretata al gusto e alla necessità del cliente. D'altra parte "Faggio" deriva dal greco Phagos che significa anche mangiare !

Cosa aspetti ? Prepariamo la tua avventura e partiamo insieme "Faggiatore" !.
Elena